This post may contain affiliate links. Please see my advertiser disclosure for more details.
San Antonio, Texas – 2008 Road Trip (Blast From the Past)
---
This is a Blast from the Past post. These posts chronicle our travels and other life events before we started blogging!
In October 2008, Ken and I took our first big road trip together. We drove from DC > Atlanta > New Orleans > San Antonio > Memphis > DC.
The next stop on our big road trip in 2008 was San Antonio. San Antonio had been on my bucket list for a while, especially since I had seen photographs of the beautiful Riverwalk area. I was really excited for our visit.
Mission San Jose
I was truly blown away by how beautiful Mission San Jose was. Mission San Jose is the largest Spanish Mission in the area, and still serves as an active church.
I am always fascinated by old grafitti. I remember back in 2003, seeing grafitti carved into the side of Abu Simbel with dates from the 1700s. It's upsetting to see historical sites marred, but it does make me feel a little better that grafitti is not just a "new" concept and that we can't just blame "kids these days." Because it's kids (and probably adults too!) of all days!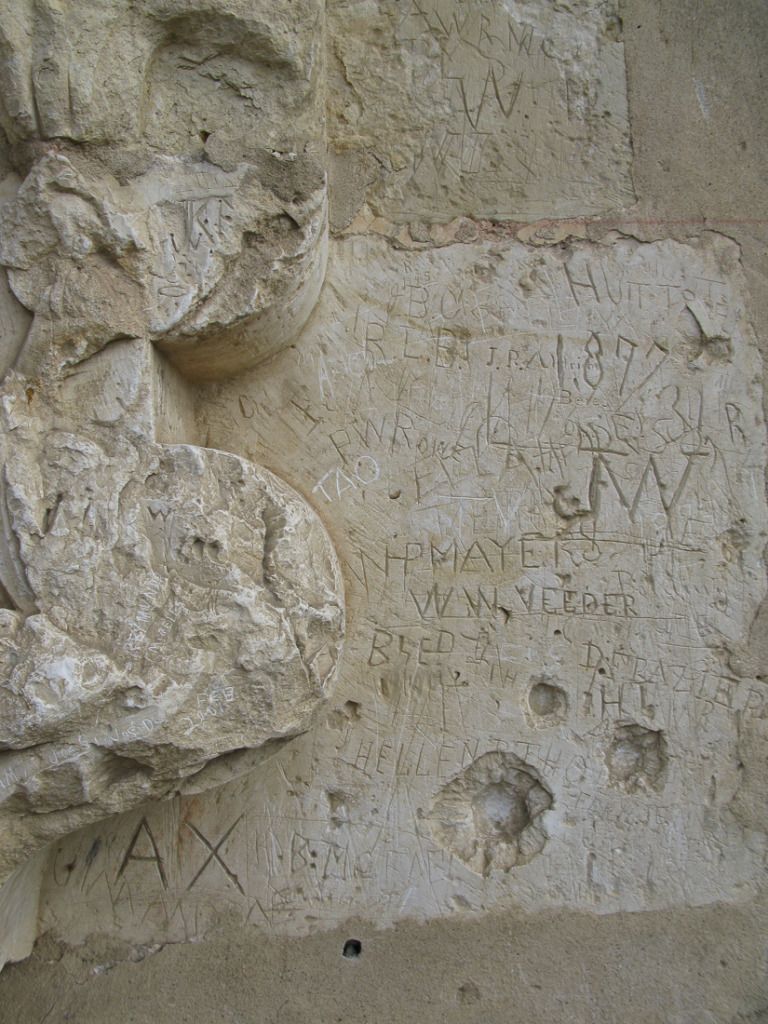 This was a sign near the entrance to the church. Ironic, because isn't the Peacemaker the name of a firearm?
In addition to the church, the grounds of Mission San Jose were beautiful.
San Antonio Riverwalk
One of the main attractions in San Antonio is the Riverwalk. There are restaurants and shops set up all along the river, which is almost like "below" street level. In other words, you walk down steps or take elevators from the main streets to walk along the Riverwalk.
There are flood gates that can drop if the water starts to rise too high, which prevents excessive flooding along the Riverwalk. Here, the gates are wide open.
I should point out that my sister and her family took a trip to San Antonio last month, and in terms of ease of walking around using a stroller, she did not think that the Riverwalk was a very "family friendly" area. She mentioned that it was pretty difficult to walk across the bridges to go to a restaurant or store because she and her husband would have to struggle with the stroller. But, for just me and Ken, during our visit, it was fine.
We went on a boat tour, which we both thought was fantastic.
The boat tour took us all around, and we got to see staff setting up a Christmas Tree in front of a Riverwalk shopping mall (it was early November during our visit).
And, the Riverwalk at night was twinkling and beautiful!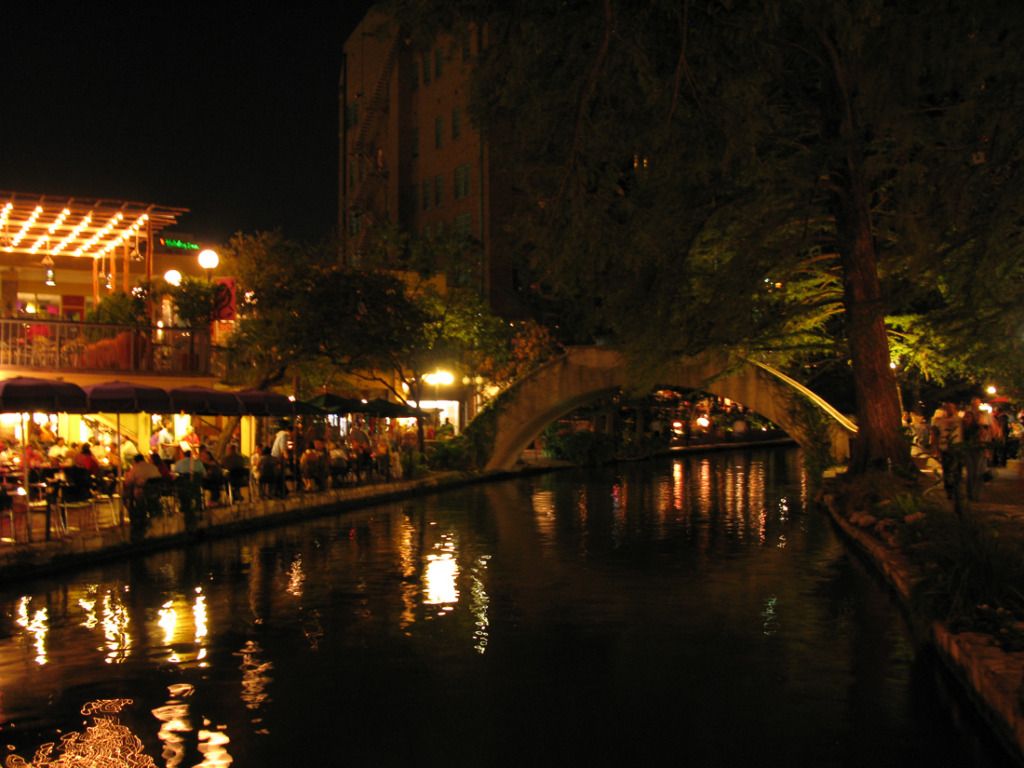 Mission Concepcion
We visited a second, smaller Mission called Mission Concepcion.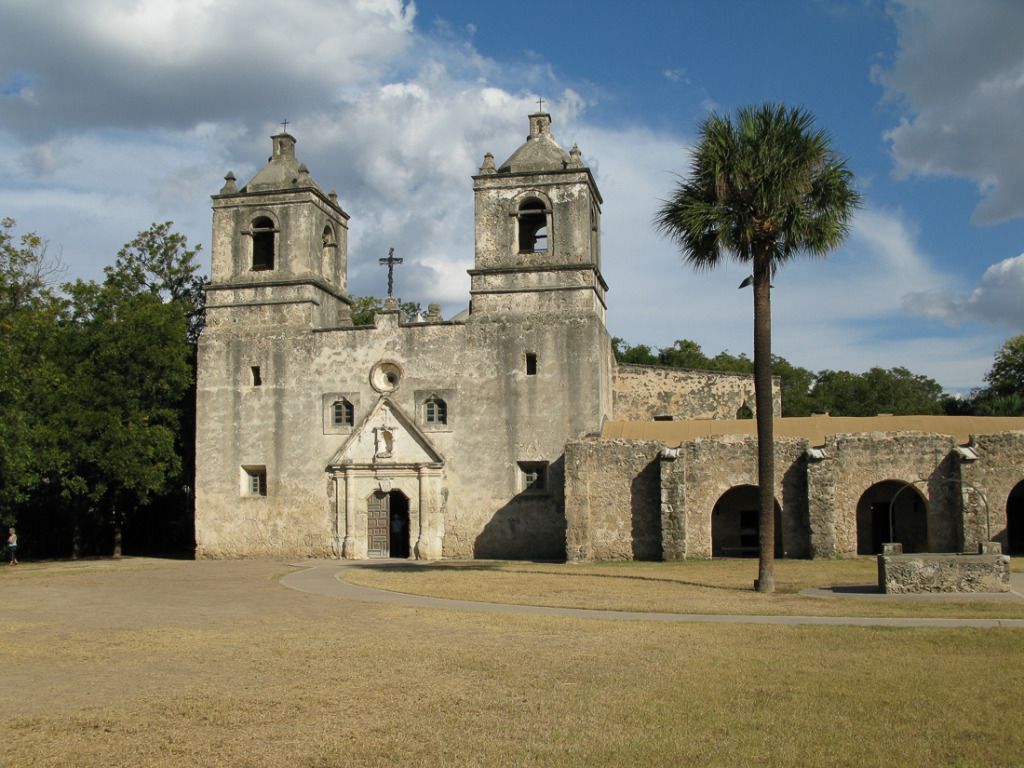 As we walked around, we were reminded how much taller folks are these days!
The Alamo
The Alamo was located very close to the Riverwalk area. As we were planning our itinerary for the day at the hotel the night before, Ken says, "Oh, don't forget to remember the Alamo." I laughed so, so hard.
The Alamo was originally a church, and subsequently became the site of a battle between Mexico and the (then) Republic of Texas. All 189 Texans inside the Alamo died in the battle after fighting 1800 Mexican troops for 13 days.
Photography was prohibited inside the Alamo, so our photos are limited to the outside.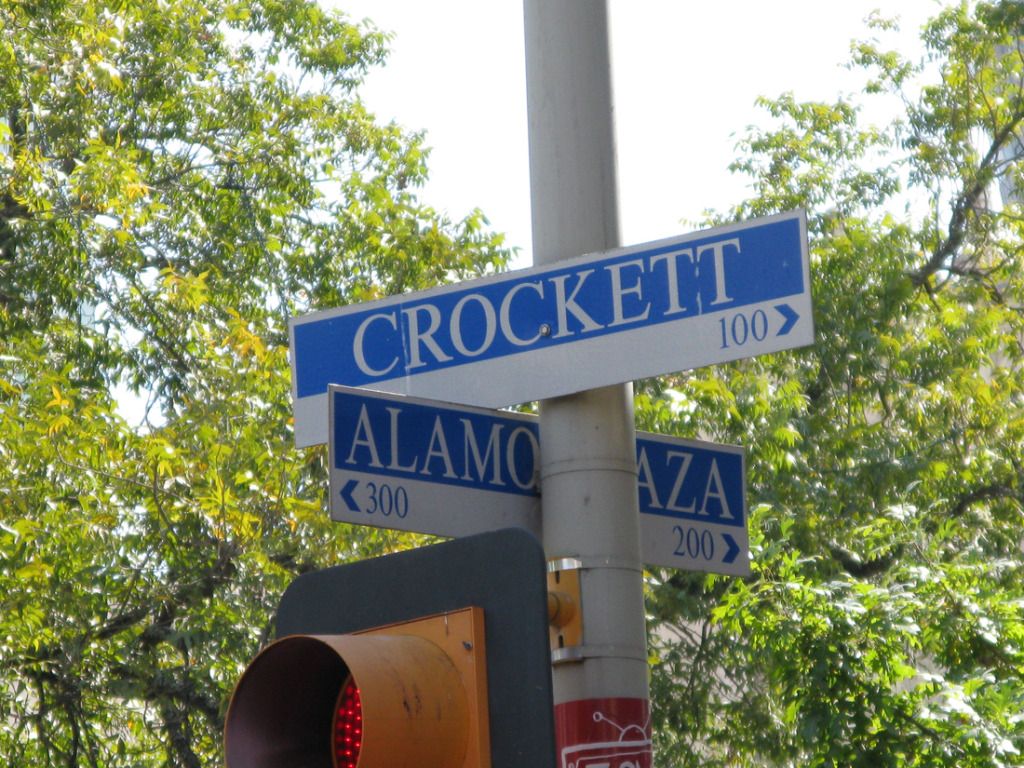 Dr Pepper Museum (Waco, TX)
Although it's in Waco, not San Antonio, we stopped at the Dr Pepper Museum on our drive from San Antonio to Memphis, TN. Ken is a huge Dr Pepper fan (he has one every morning at breakfast. It's like coffee for him), so we couldn't drive through Waco without a quick stop there!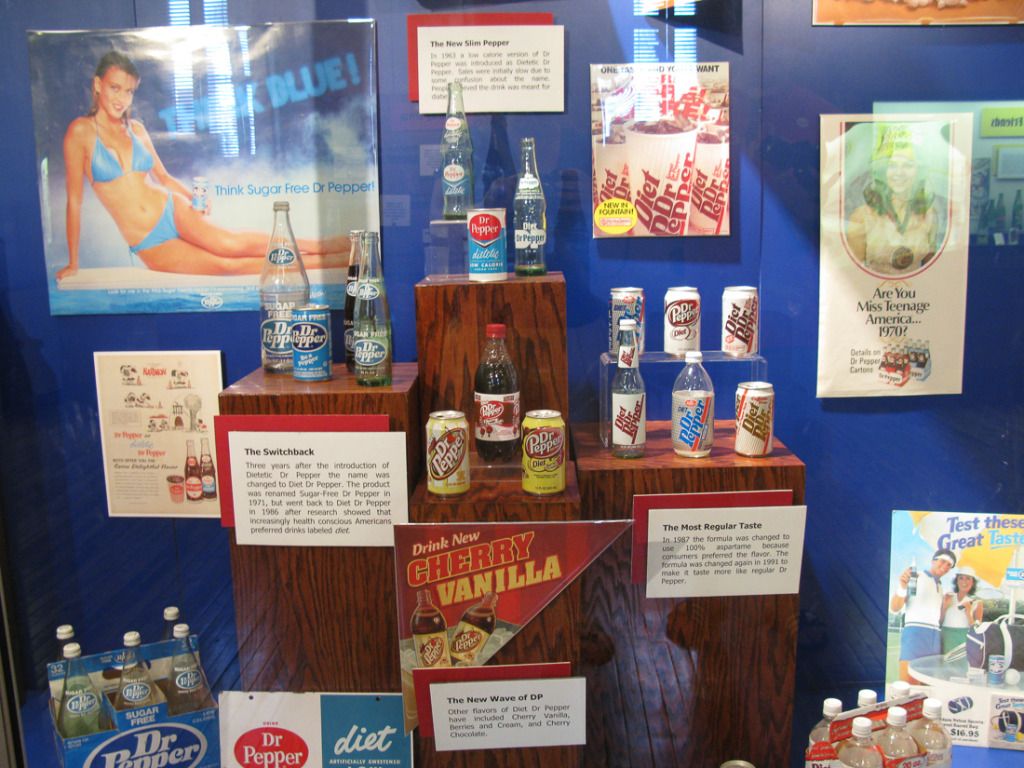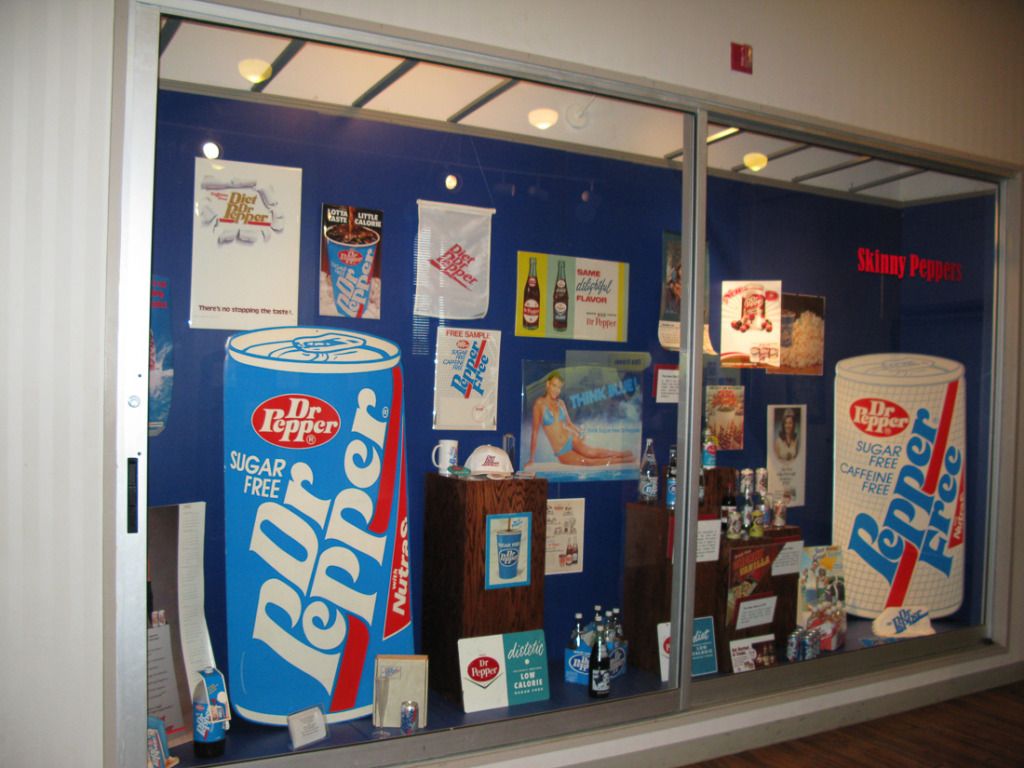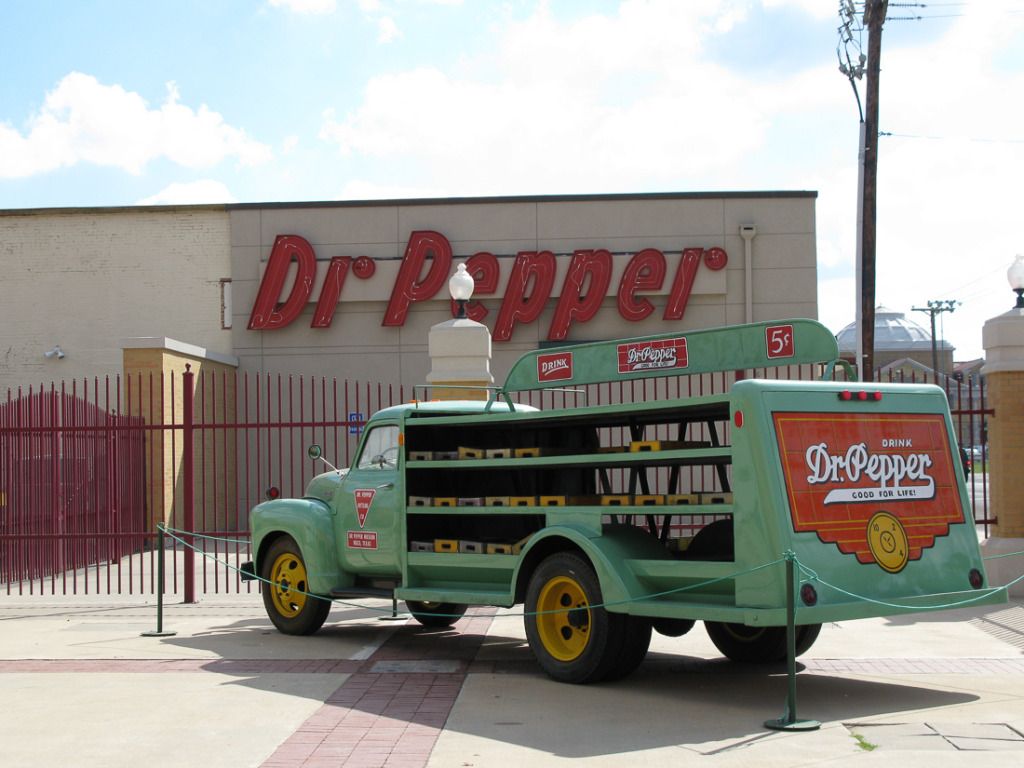 And that was it! We were on our way to our final Road Trip stop, Memphis, Tennessee!
---
San Antonio, Texas – 2008 Road Trip (Blast From the Past)