This post may contain affiliate links. Please see my advertiser disclosure for more details.
I've only purchased travel insurance once in my relatively well-traveled life. The reason I almost never purchase it is mainly because I rarely book non-refundable hotels, and much of my air travel these days is on award tickets.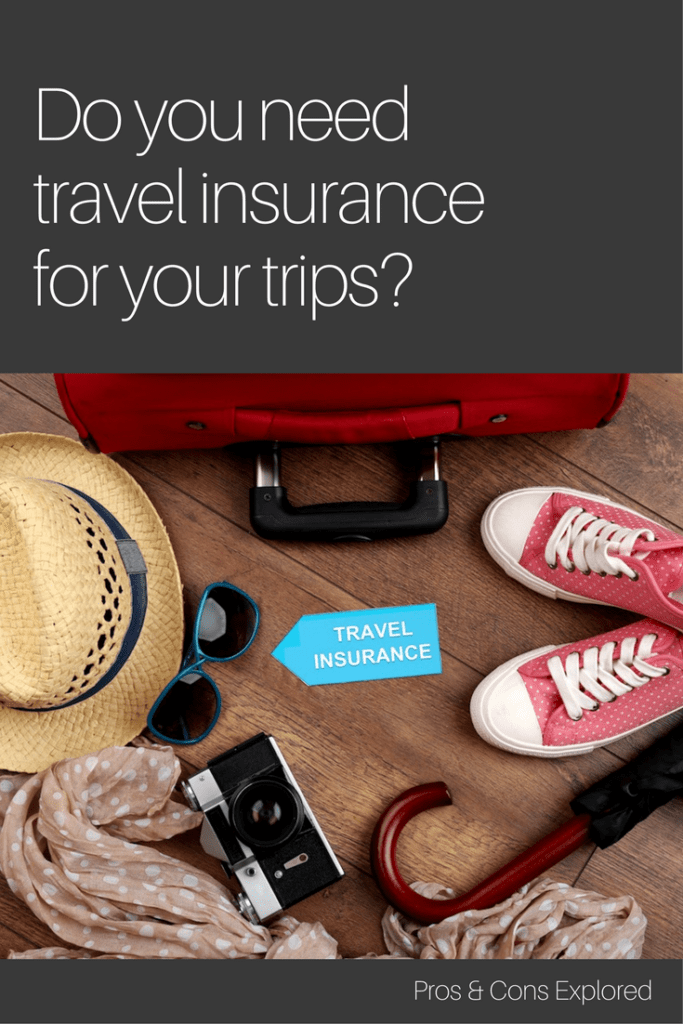 Four years ago, Ken and I traveled to Spain for a week, and then took a week-long cruise out of Barcelona. I did book travel insurance on the airfare (since it was a nonrefundable, expensive, paid ticket … back before I learned about points and miles beyond the basics!), but that was it.
Two years ago, we were planning a trip to Belize (which we had to subsequently cancel. I talked about that briefly here), and since many of those hotels were going to require non-refundable deposits, I was going to purchase travel insurance. But, we never got that far in the trip planning process.
We're taking an Alaskan cruise this summer, and I've started to think extensively about purchasing travel insurance for it. There have been a few life experiences that have brought this more to the forefront of my mind. Beyond things like getting refunded for having to unexpectedly cancel your plans, or having your luggage lost, I'm considering travel insurance mainly for the medical emergency aspect. For instance, thanks to things like Ken's ankle incident in Spain, my kidney stones last year (and Ken's kidney stones in 2012), and my emergency gallbladder surgery in 2005, I just am very concerned about experiencing a medical emergency while away from home. Particularly in the middle of nowhere. Like at sea, on a cruise ship.
Luckily ailments like a sprained ankle, kidney stones and an infected gallbladder (and maybe even appendicitis) are probably easily diagnosed by a ship doctor and manageable until you get to the next port-of-call. But God forbid we had some sort of truly life threatening emergency while at sea. Heck, Jeff Bezos had himself med-evac'ed from the Galapagos after he had kidney stones. Considering kidney stones literally make you feel like you might be dying (especially if you've never had them before and don't know what is wrong), I'm not surprised.
There are other factors contributing to my decision. My parents were in a car accident in 2012 when they were traveling. We were unable to transfer my dad to a hospital closer to his home because his normal health insurance wouldn't cover it. How would we cover emergency evacuation costs if we had to be transferred from the ship? My dad's air evacuation from the scene of his accident to the nearest trauma center was TWENTY THREE THOUSAND DOLLARS. I can only imagine what it would be to evacuate somebody from a cruise ship to the nearest hospital.
Okay, is that enough paranoia and depressing text for one post? Probably.
Bottom line, I'm going to get travel insurance for the Alaska cruise, and probably consider purchasing more frequently in the future. But, I'm not sure where to start. I can't seem to find any "brand" name company that seems reputable? AAA recommends Allianz, and I've seen them mentioned on other sites. Specifically, when I booked some American Airlines tickets the other day, I was offered travel insurance through Allianz. It appears that some travel bloggers have had to use their travel insurance, and even had good experiences with it. But news articles like this make me think twice.
What are your thoughts on travel insurance? Have you ever purchased it and had to make a claim? How did it work for you?