This post may contain affiliate links. Please see my advertiser disclosure for more details.
Las Vegas 2015, Part 2 (Fremont Street, Stratosphere, and Circus Circus)
---
Continuing on with the trip report from our Las Vegas vacation last year!
Fremont Street by Day
We had both been to Fremont Street before, but those visits had been brief. So we decided to go back and take our time and walk around.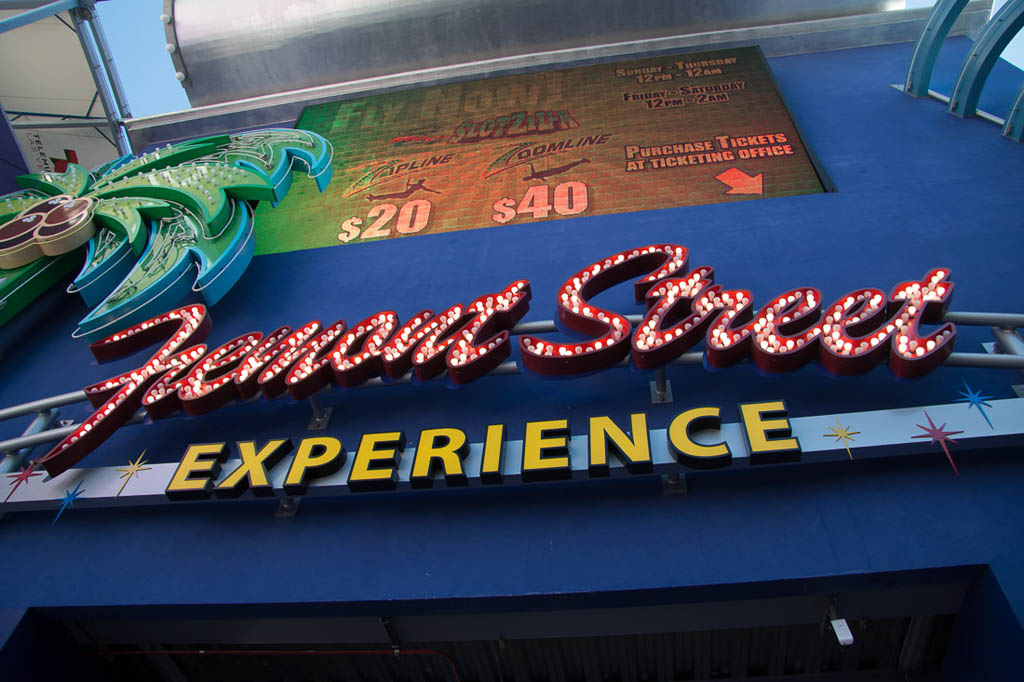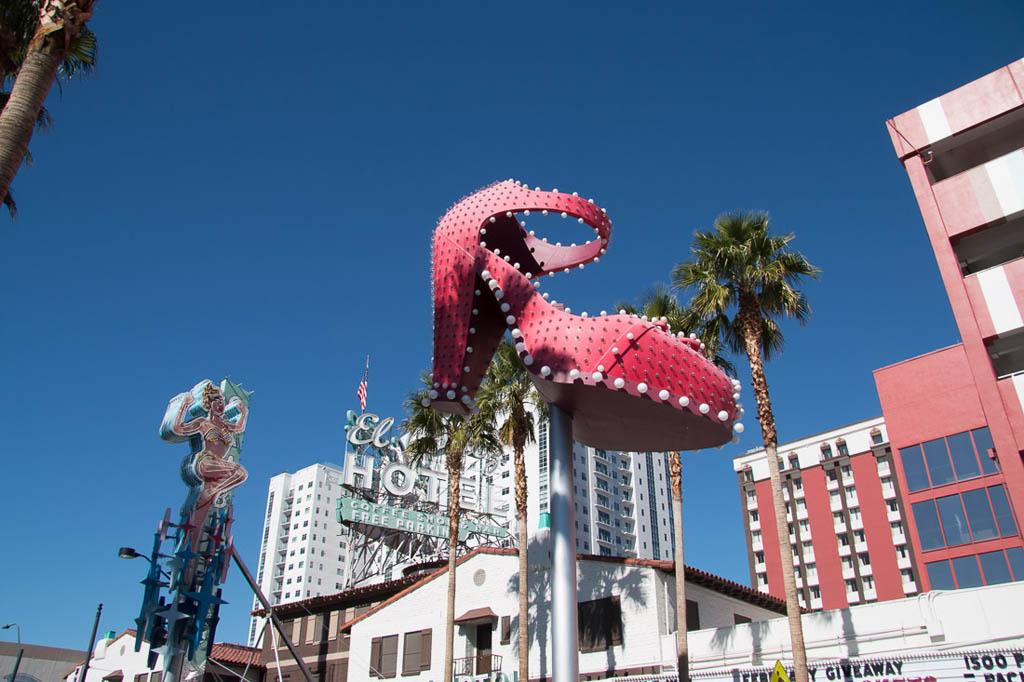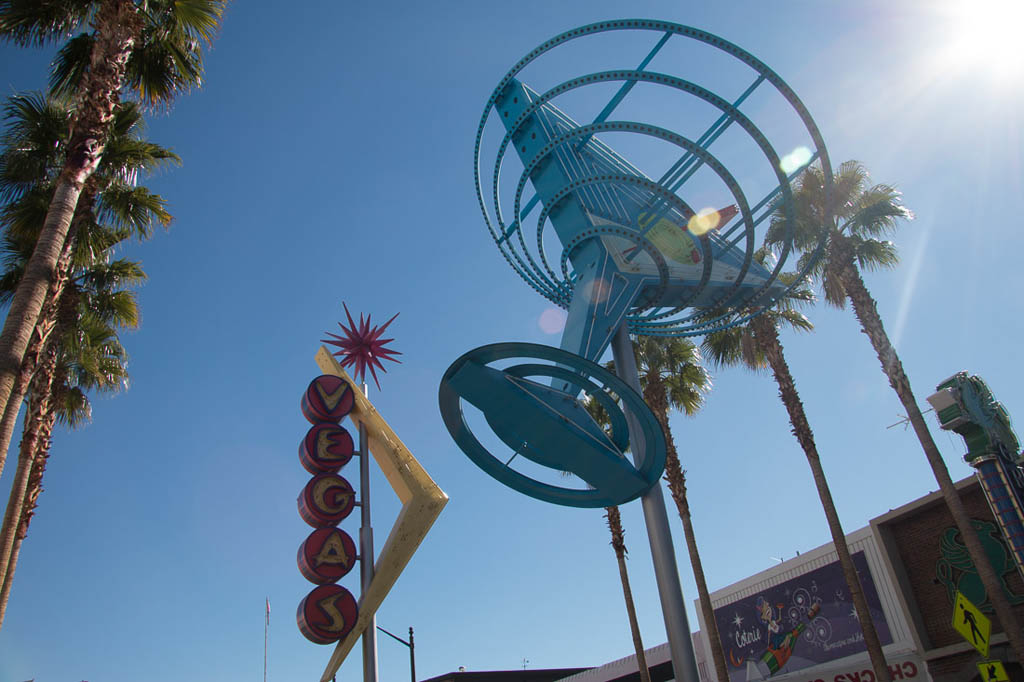 We debated for a fairly brief amount of time whether we wanted to do that Fremont Street Zipline. We decided against it. Maybe next time!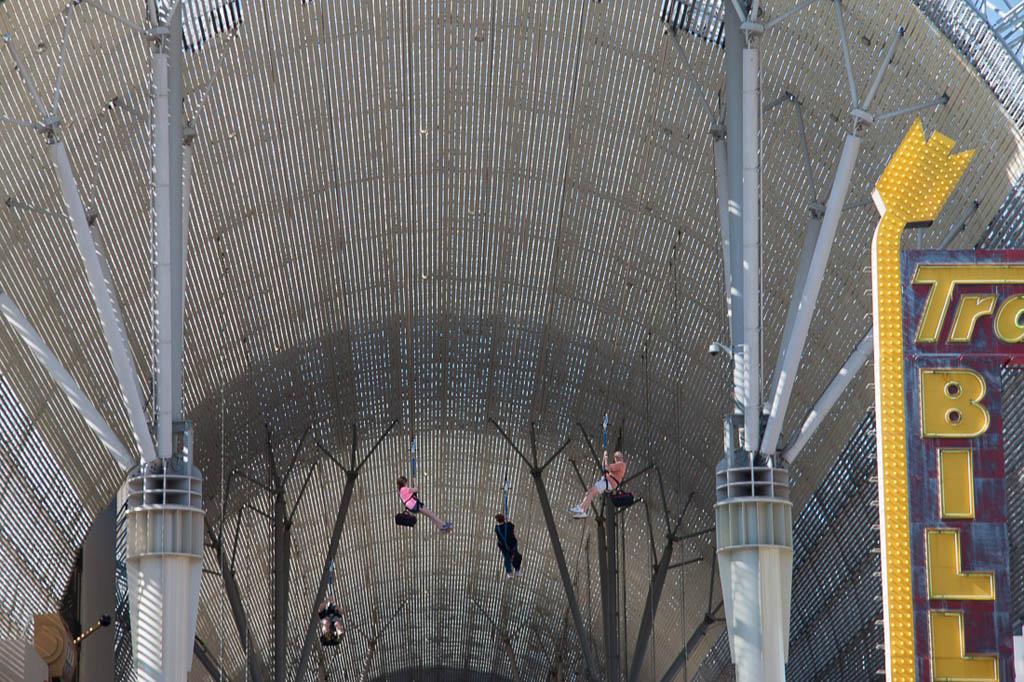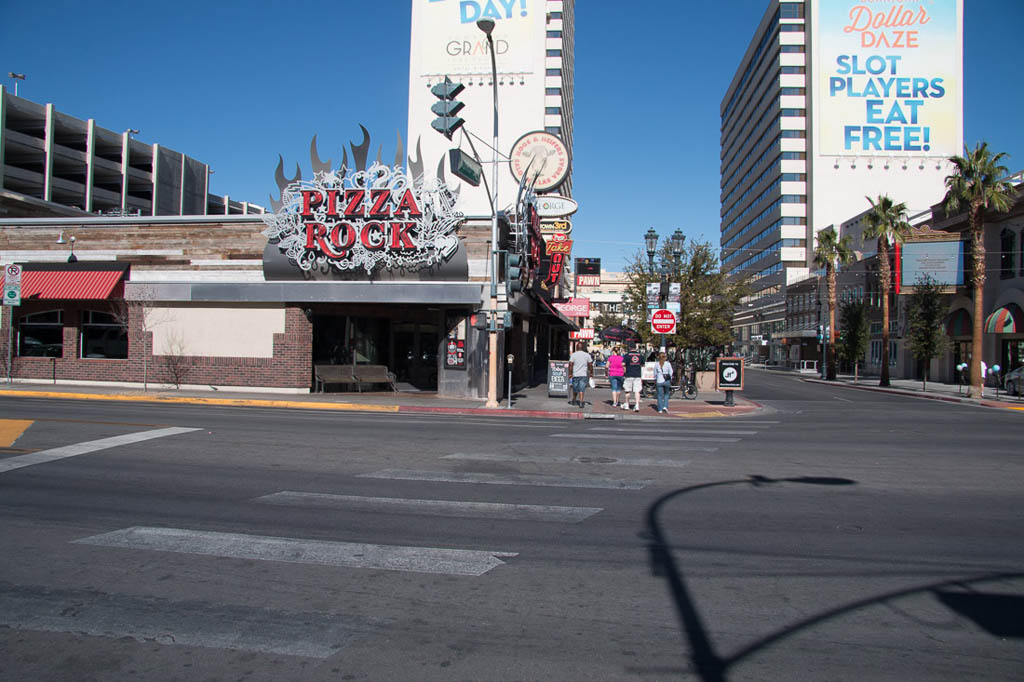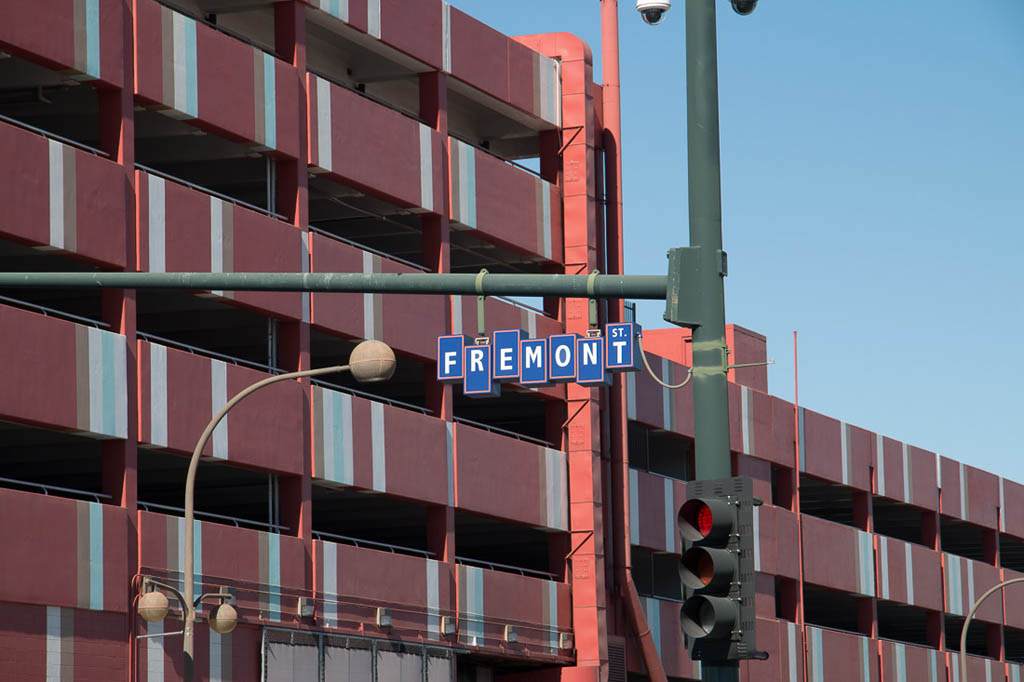 We stopped by "Container" Park on Fremont Street. I thought it was going to be like an actual park, but it was an open air area with restaurants and shops. Still lovely, just not what I was expecting!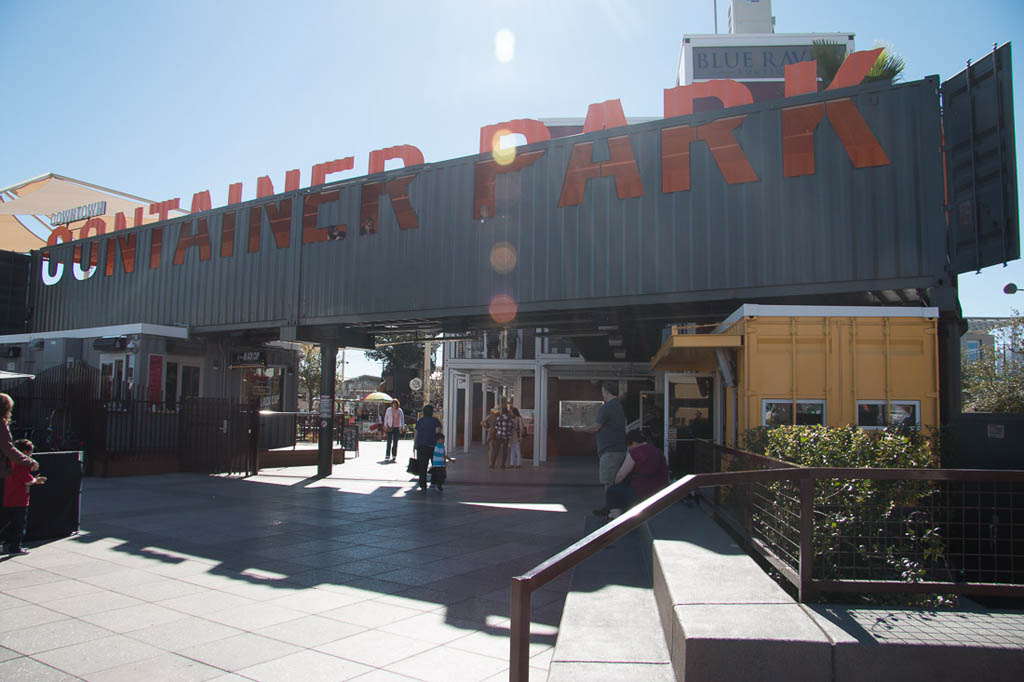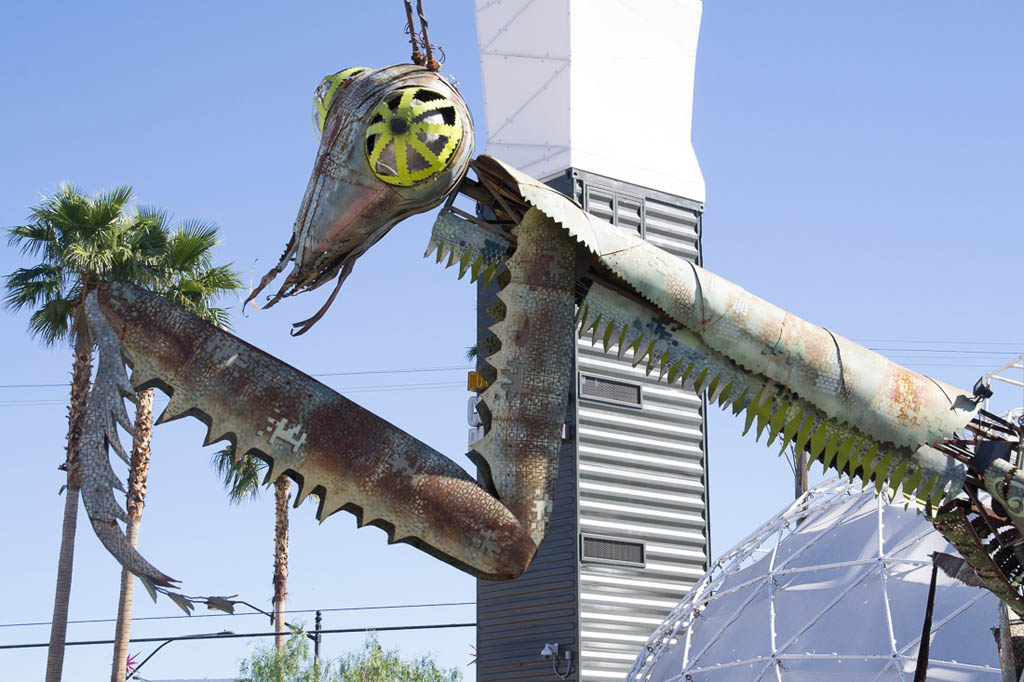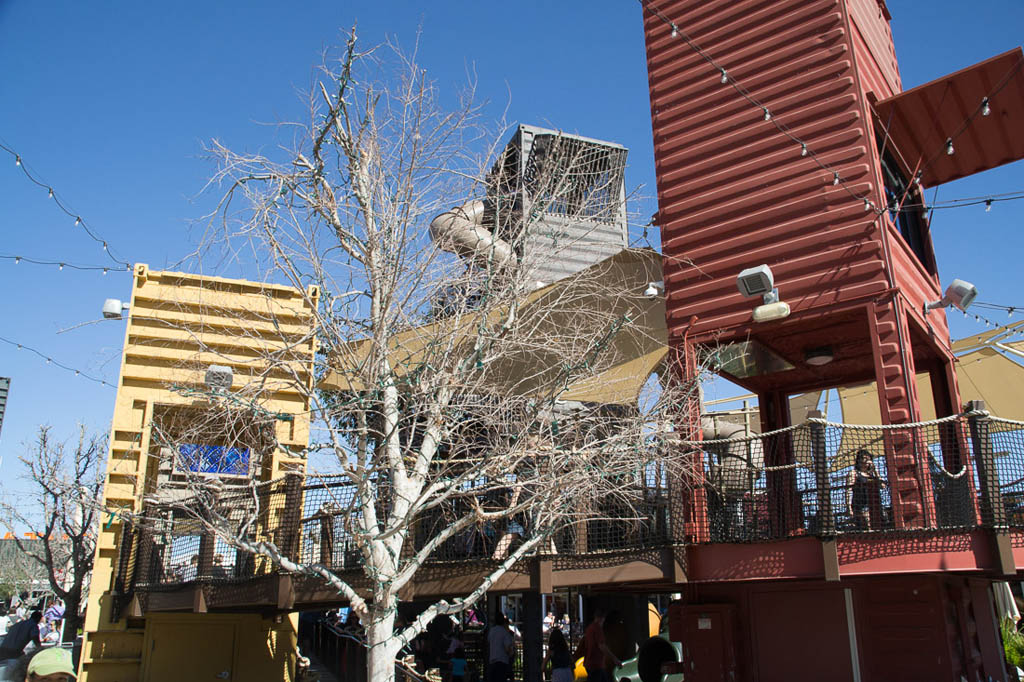 We grabbed lunch at Pizza Rock (more on that later! So delish!), and then we spotted this place unexpectedly!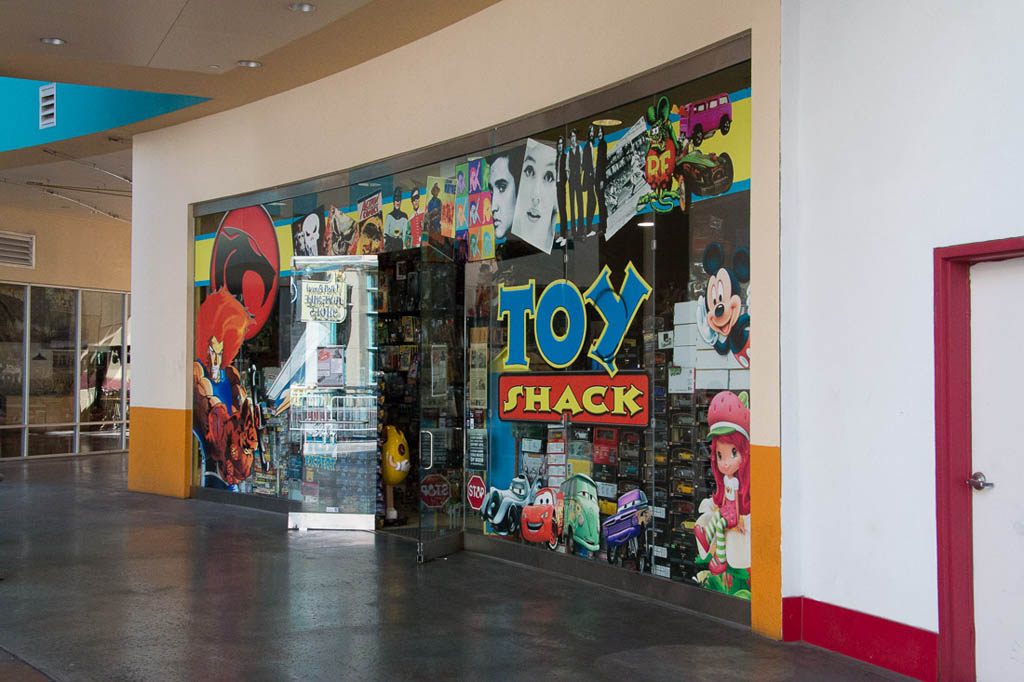 Anyone recognize it? There is a guy from Toy Shack who frequents episodes of Pawn Stars when toy-related expertise is needed!
We went inside Toy Shack and walked around for a little bit.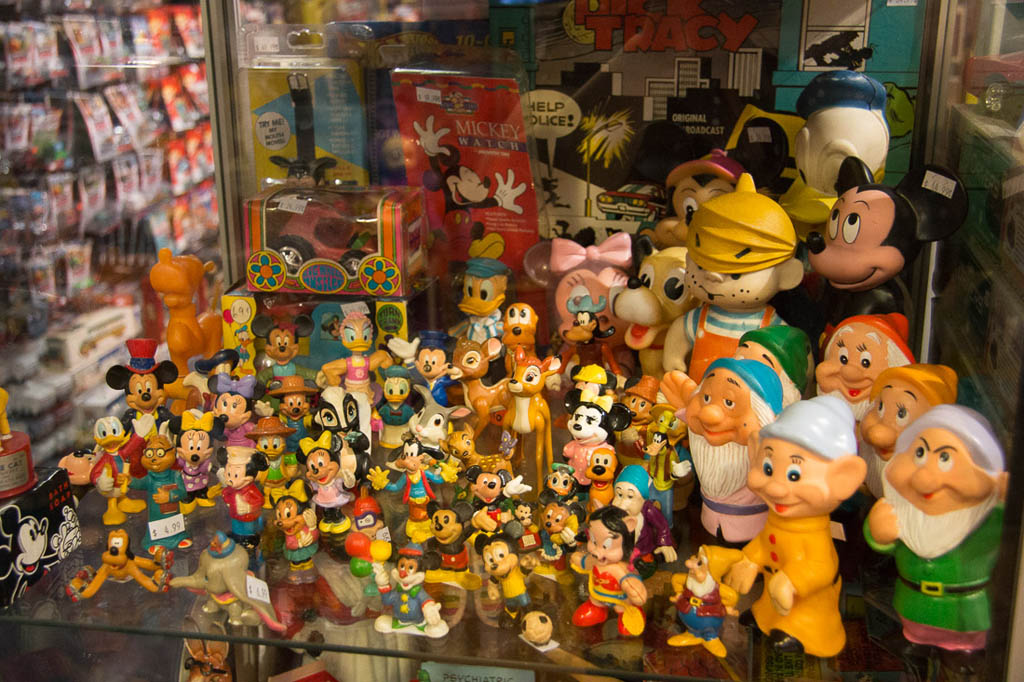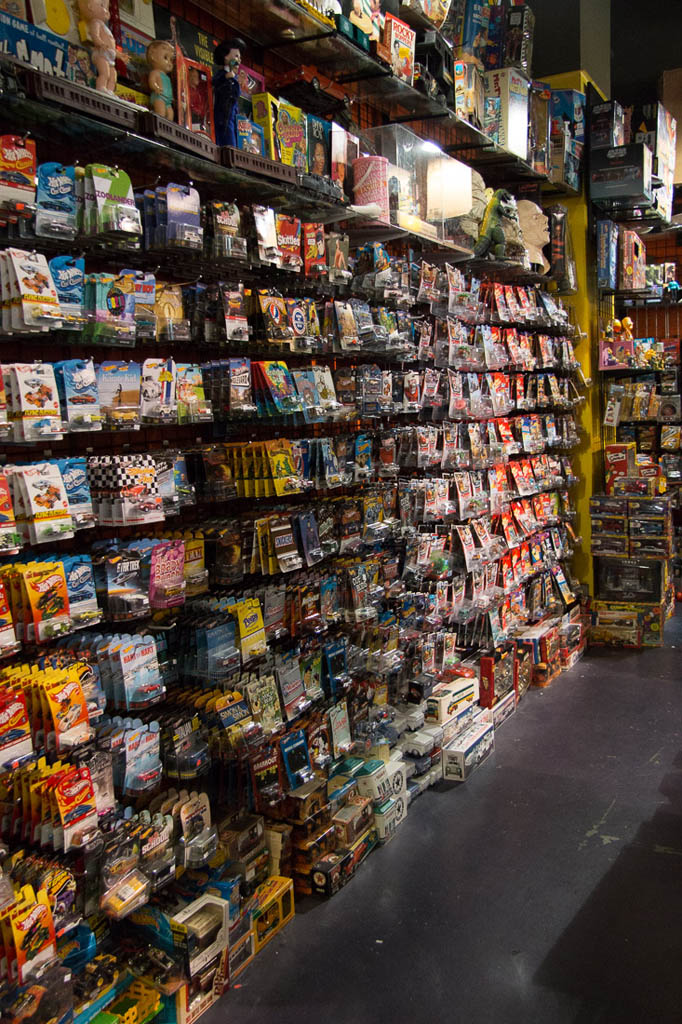 Fremont Street by Night
The next night, we also took a trip back to Fremont Street to experience it at night. Again, we had been there before on a prior trip, but it had only been a very quick stop, and man were we tired that time! This time we were able to walk around and enjoy ourselves more!
It has an entirely different feel at night!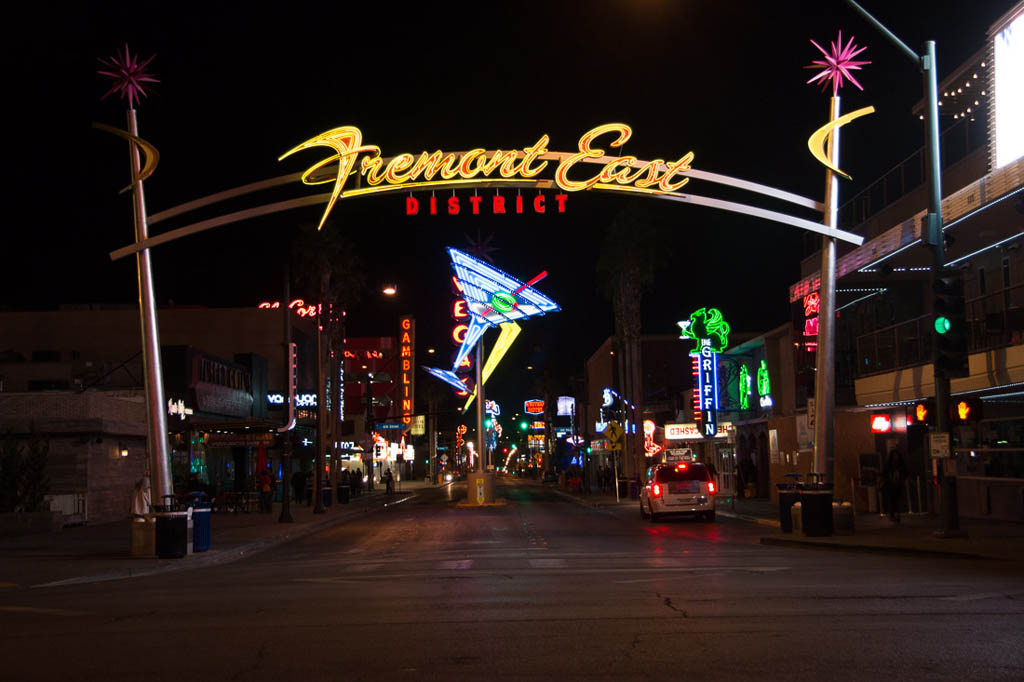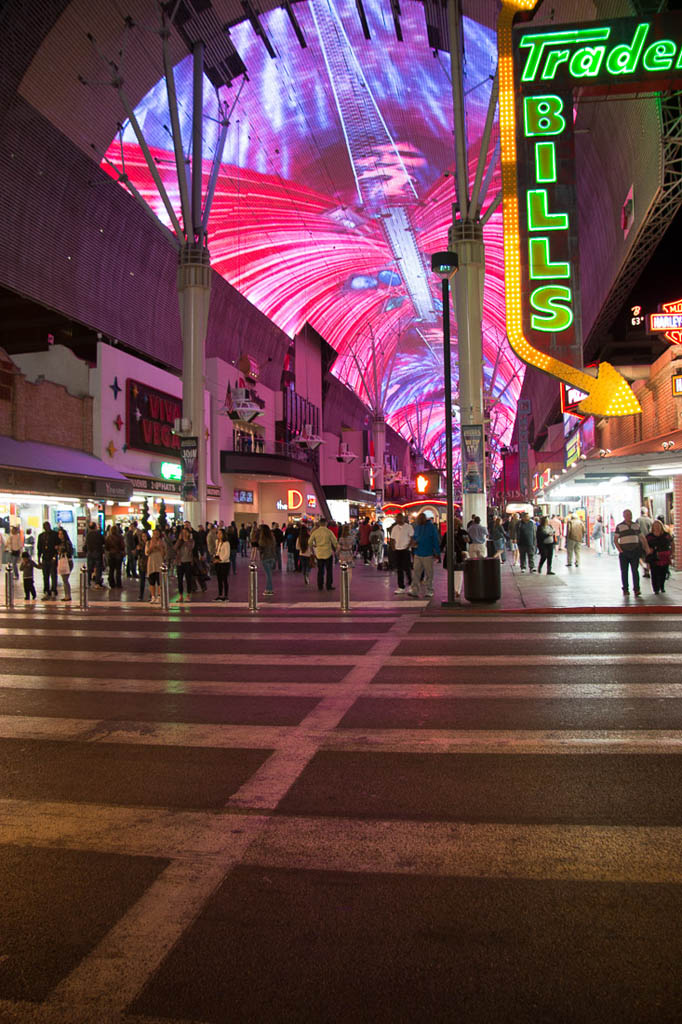 Just as we arrived, the light show was going on!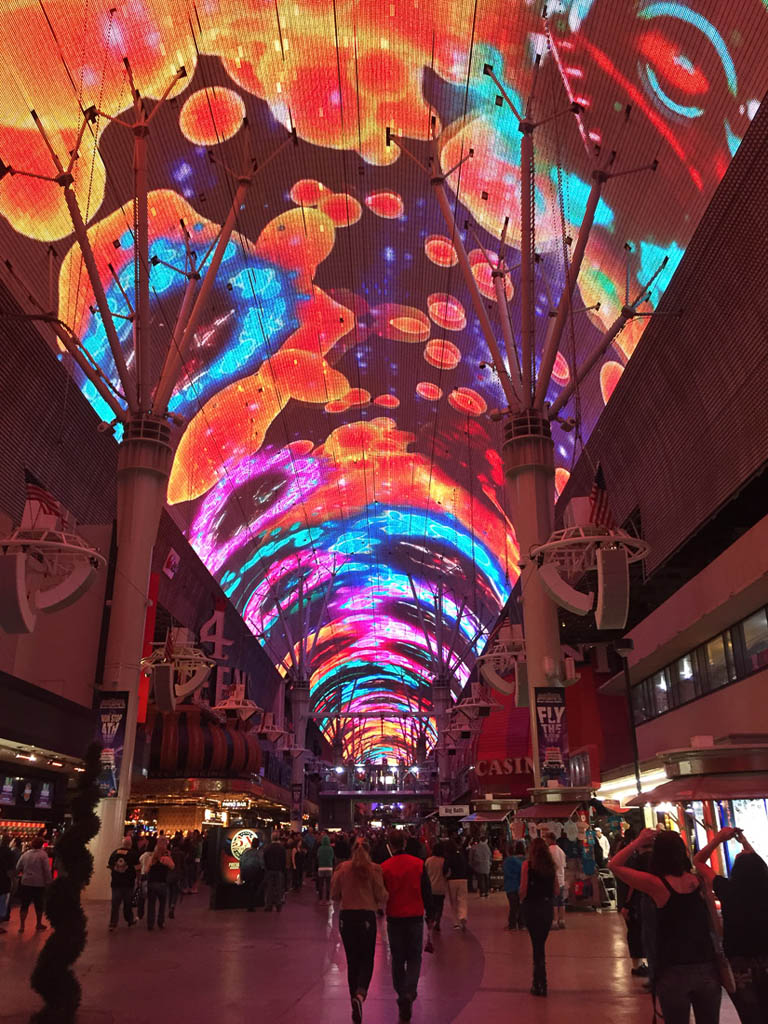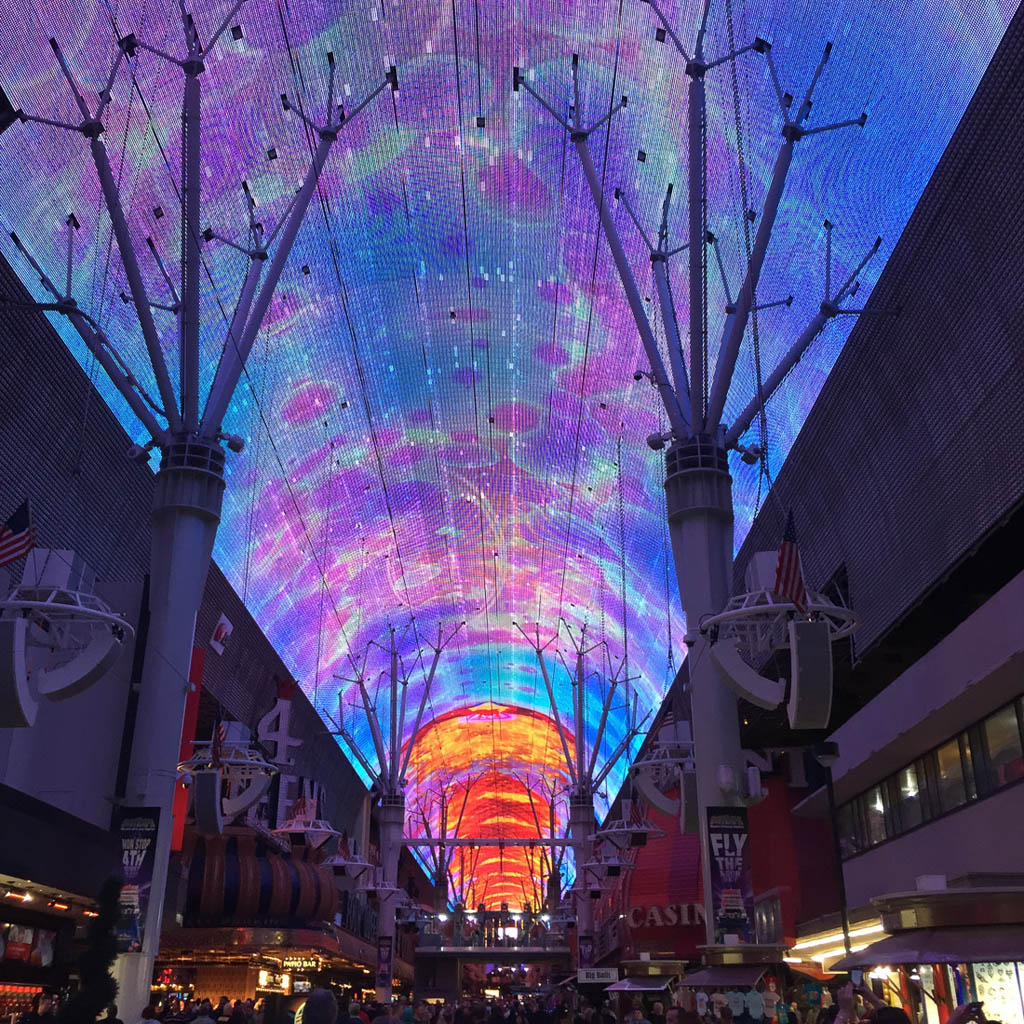 It's enthralling how the lights dance with the music that's playing! They even shut off most of the hotel lights along Fremont Street during the light show to make it even brighter and more spectacular!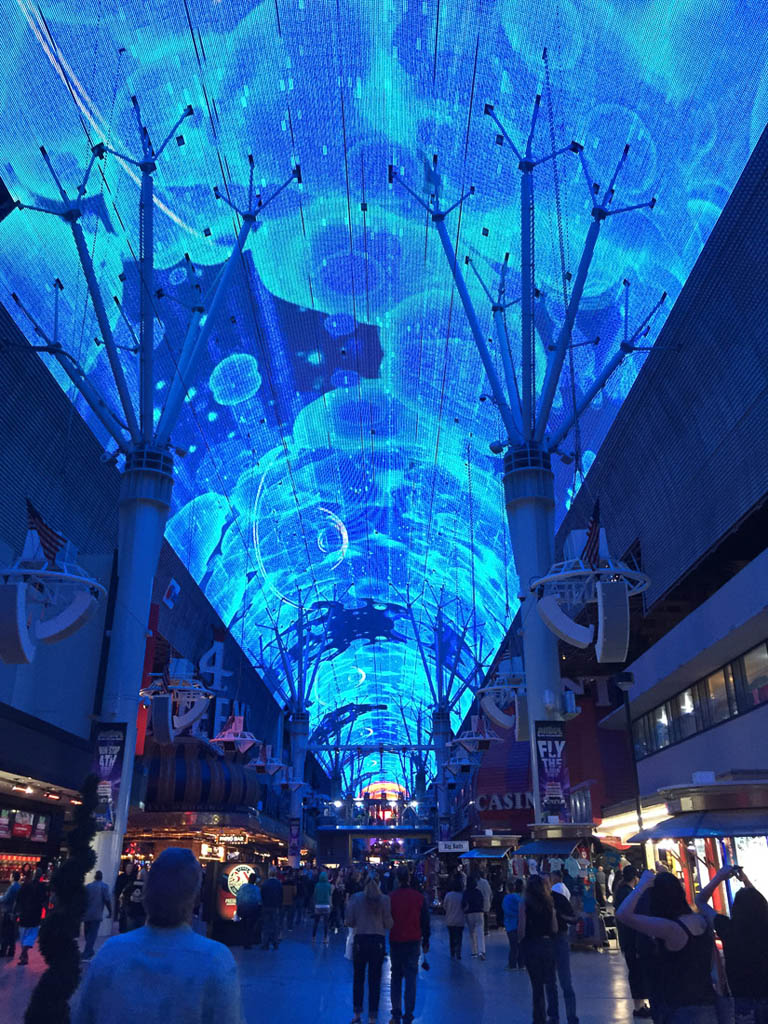 The light show ended, and the brilliant, old school Vegas hotel lights came back on!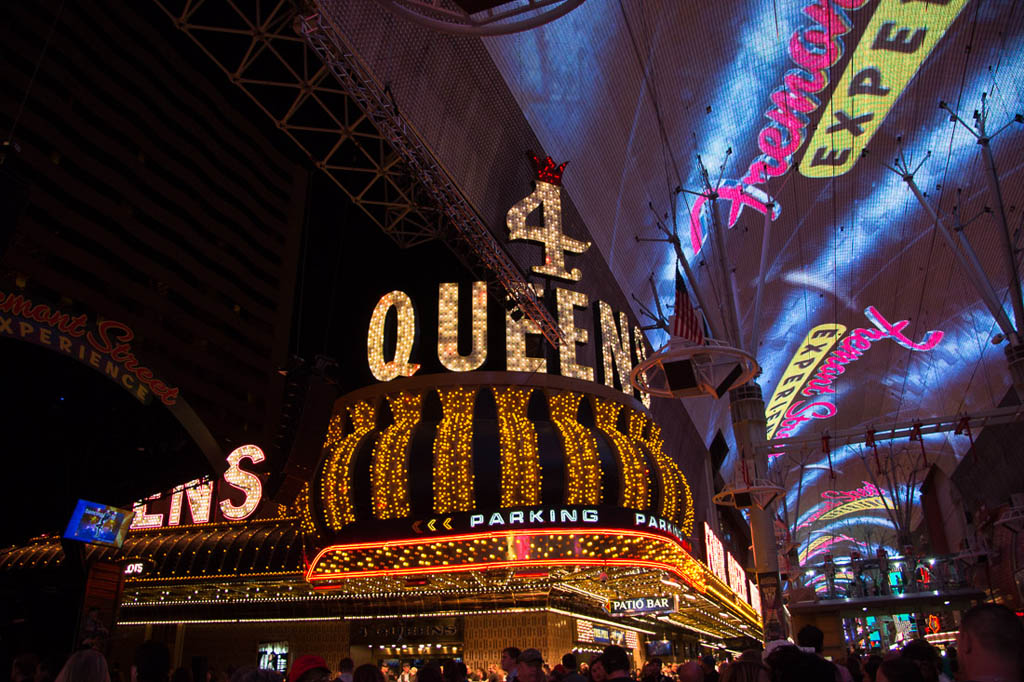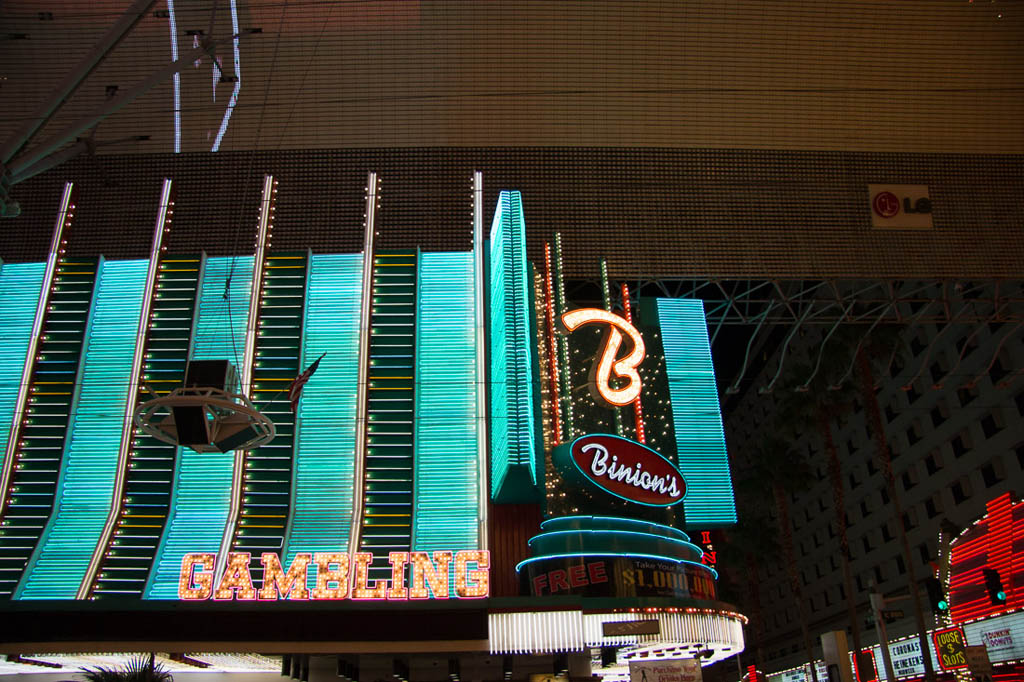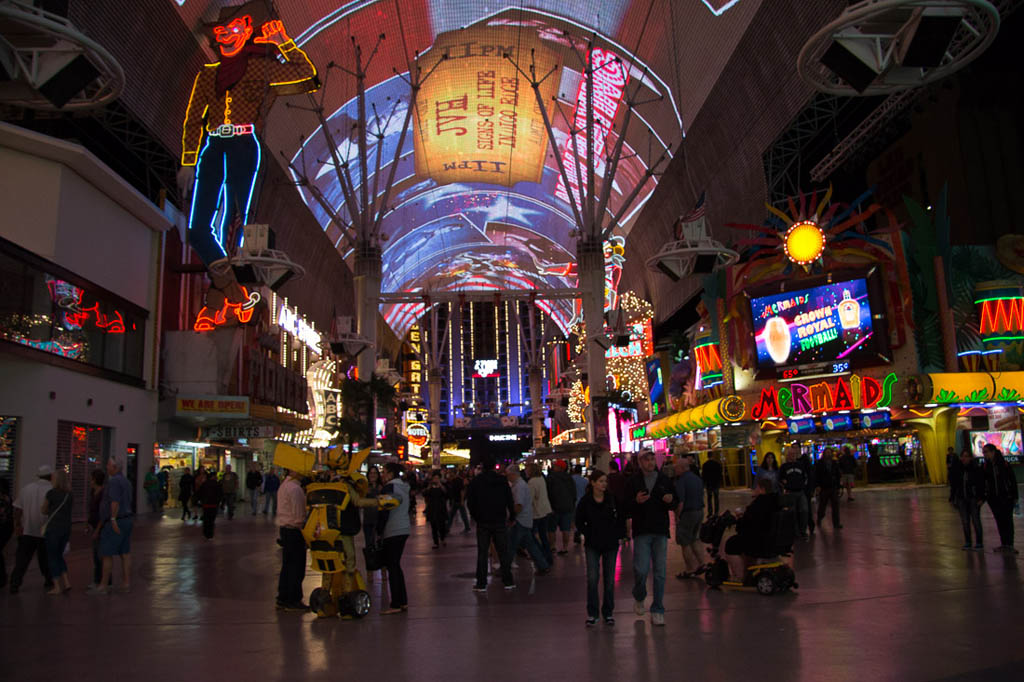 Stratosphere
Despite all our previous visits to Las Vegas, this was our first trip ever to the observation tower at the Stratosphere!
Crazy enough, I actually remember going to Las Vegas when I was little and seeing this hotel under construction! Man, I'm old!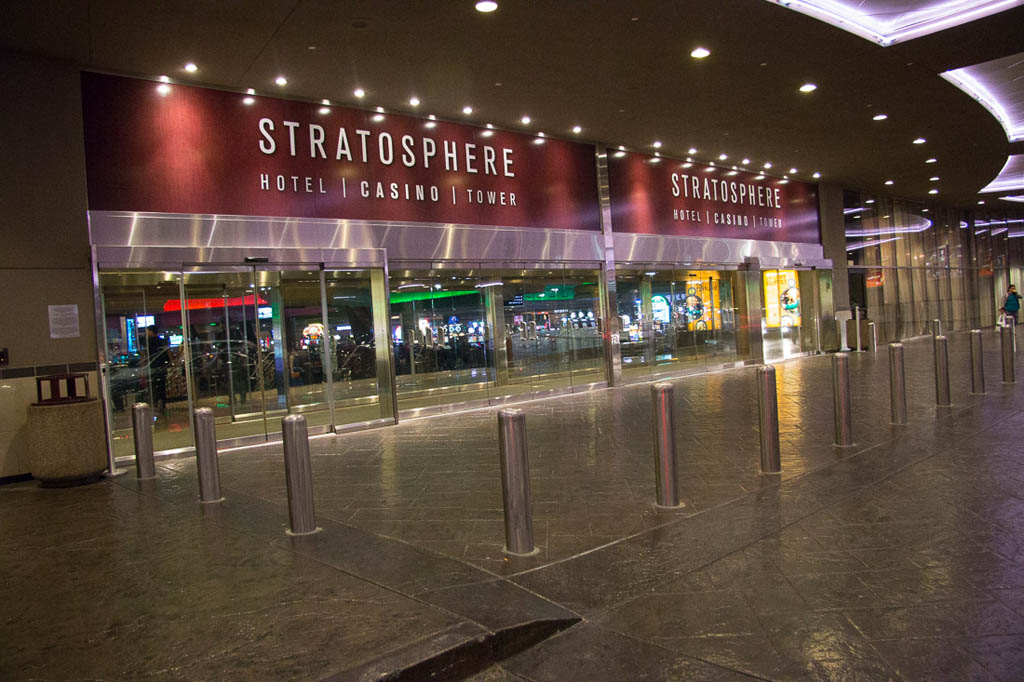 There are a couple of different parts to the observation tower, including an indoor viewing area, and an outdoor viewing area. There are also several rides at the top.
The indoor area was large, and had seating available. It wasn't overly crowded when we were there.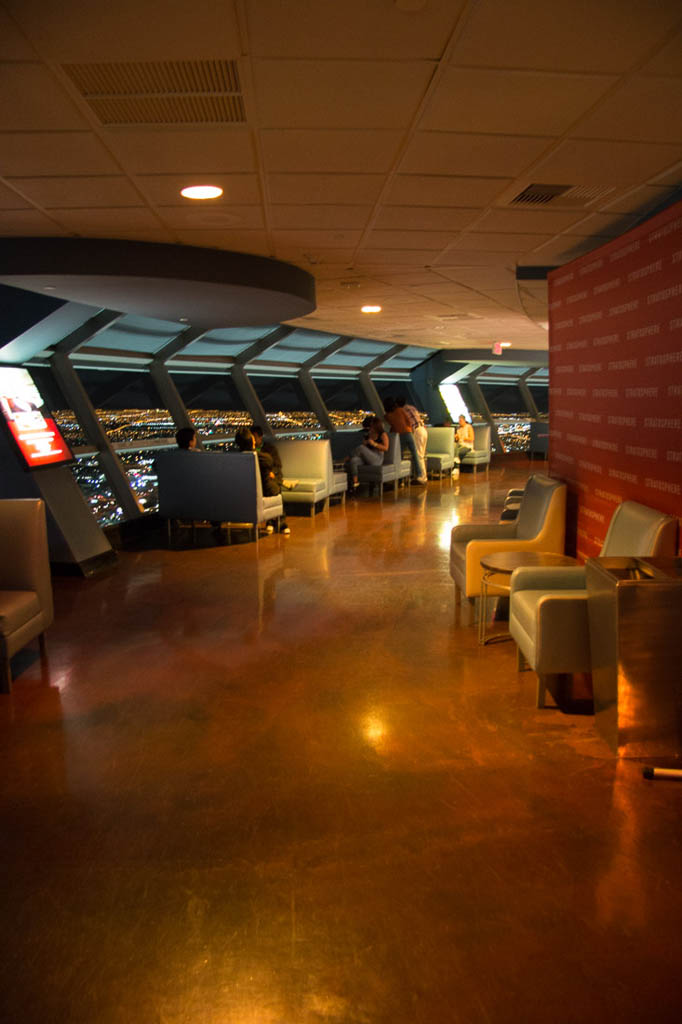 The outdoor area was pretty empty as well, and it was pretty cold and windy up there! Las Vegas had been having record breaking heat during our February 2015 visit, but not at night and certainly not high up on the Stratosphere tower!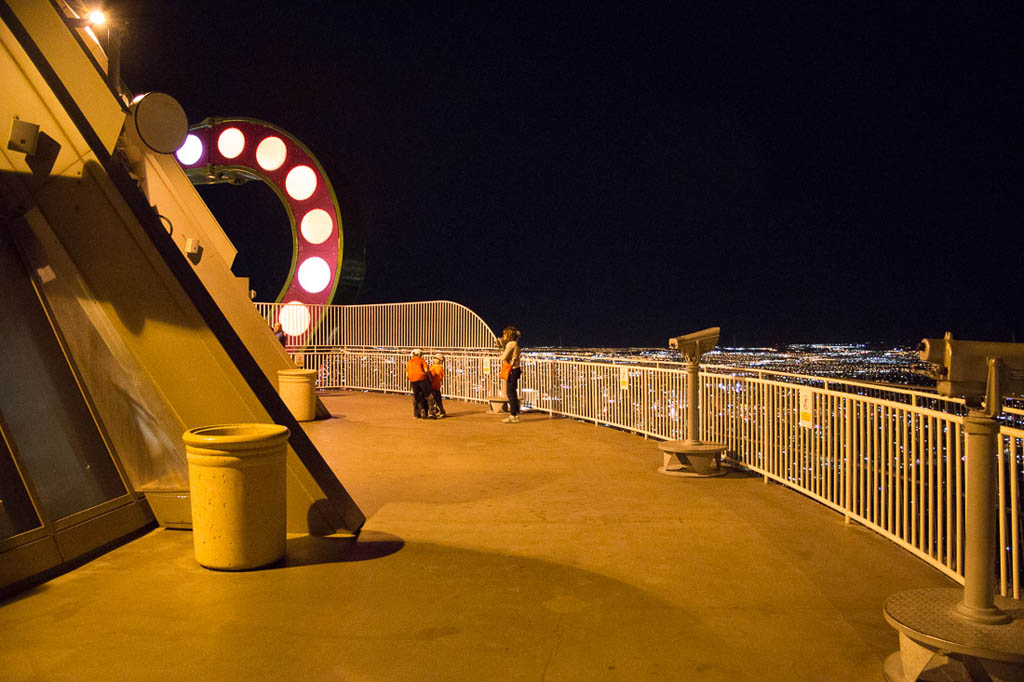 But of course, here's what everybody goes to the Stratosphere for: The views!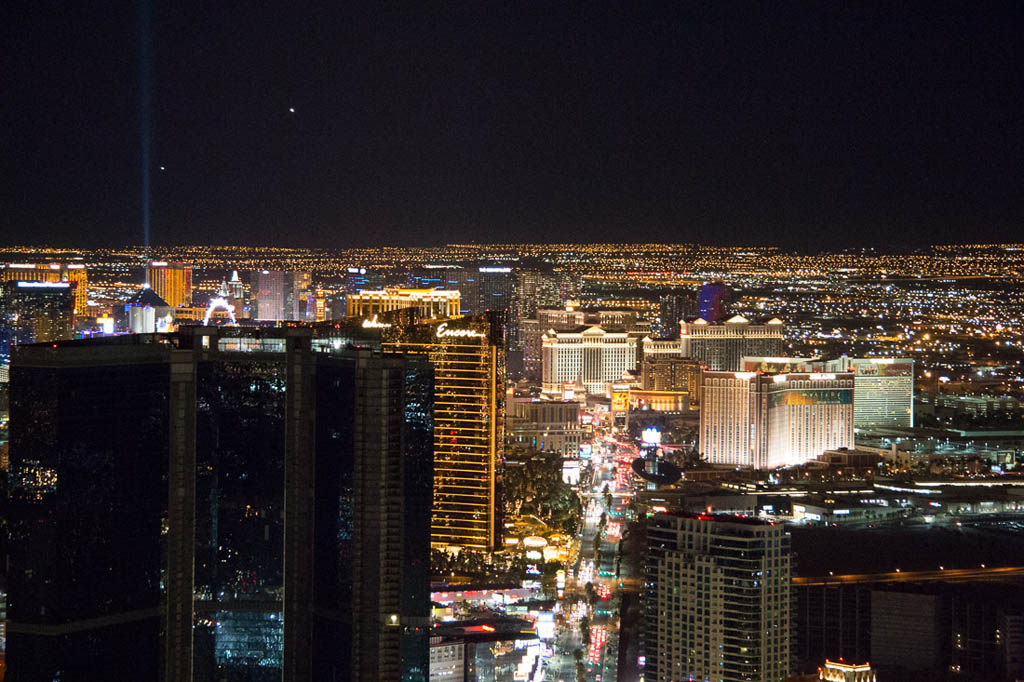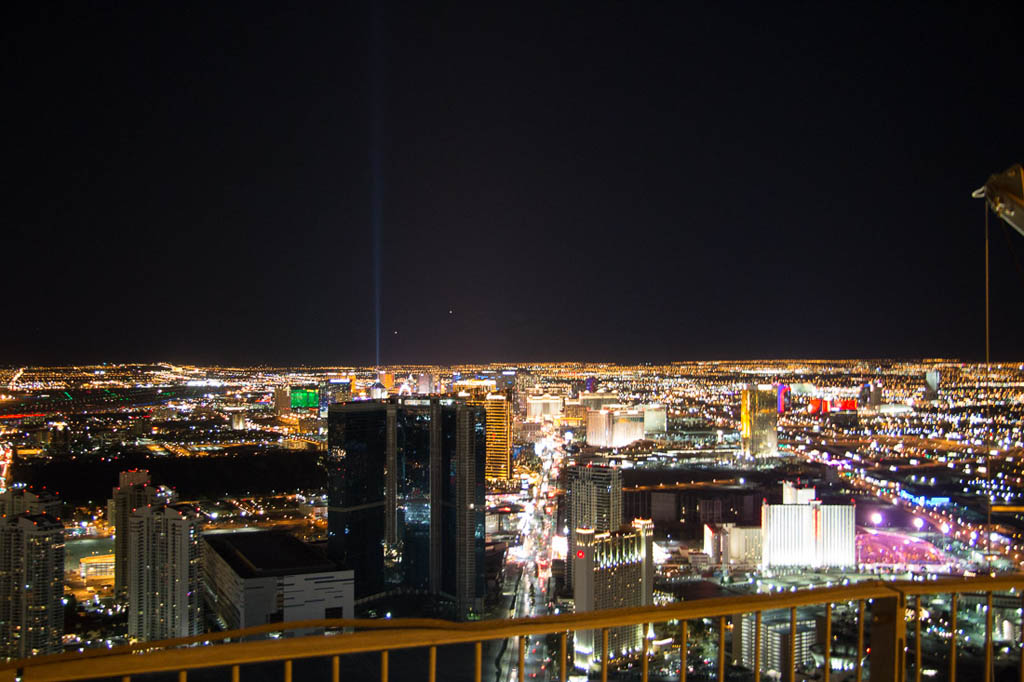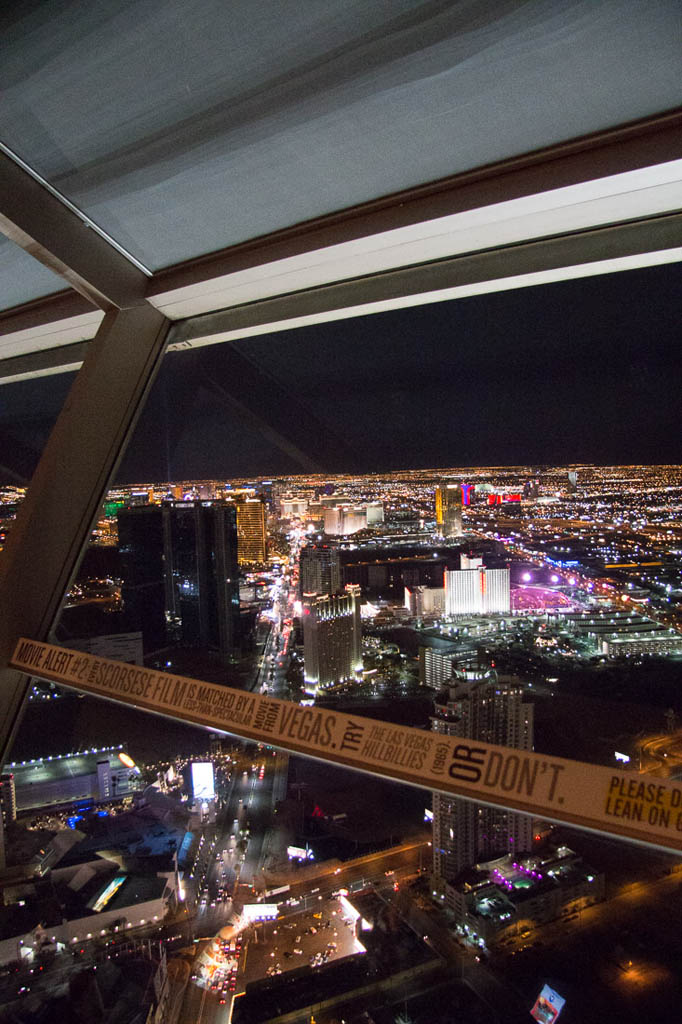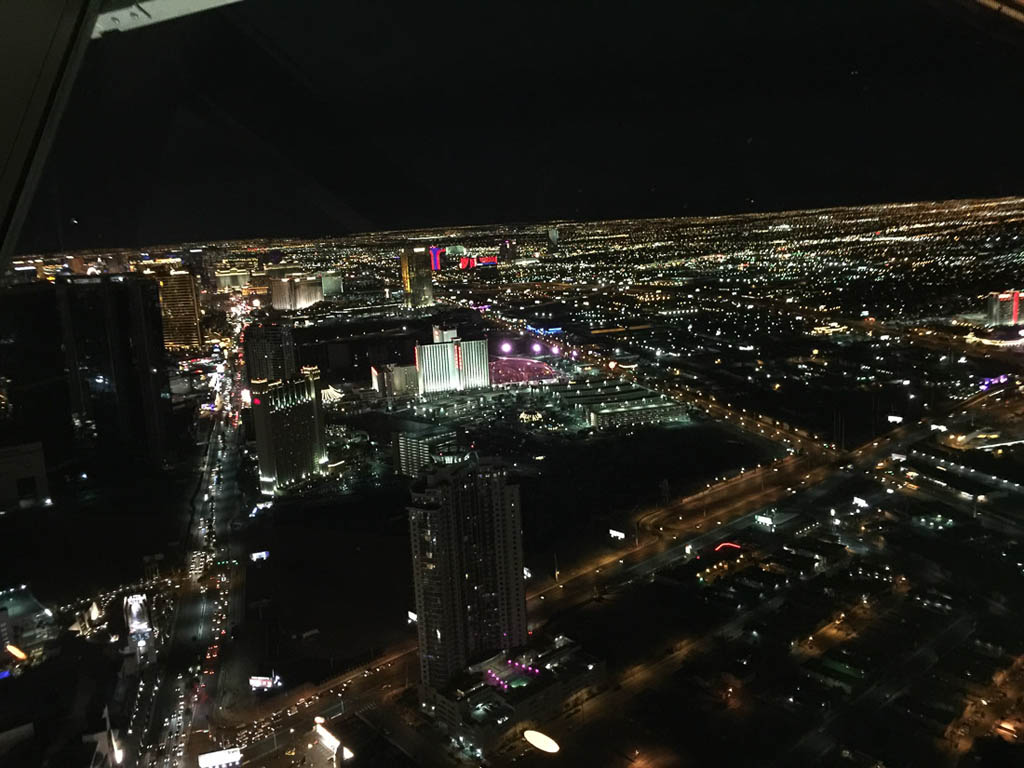 So, I will say that the views from the Stratosphere were good, and it was fun going up there, but I don't think the views were nearly as good of the Las Vegas Strip as what we saw from The Paris during our visit to their observation tower in 2008. It was almost just kinda too far away to be a good view. But the Paris is right in the middle of the Strip, so it's great views all around!
Carnival Games at Circus Circus
Ken and I love all the games at Circus Circus, so we stopped there one afternoon as well. We enjoyed some skeeball, air hockey, and just walking around the amusement park area of Circus Circus.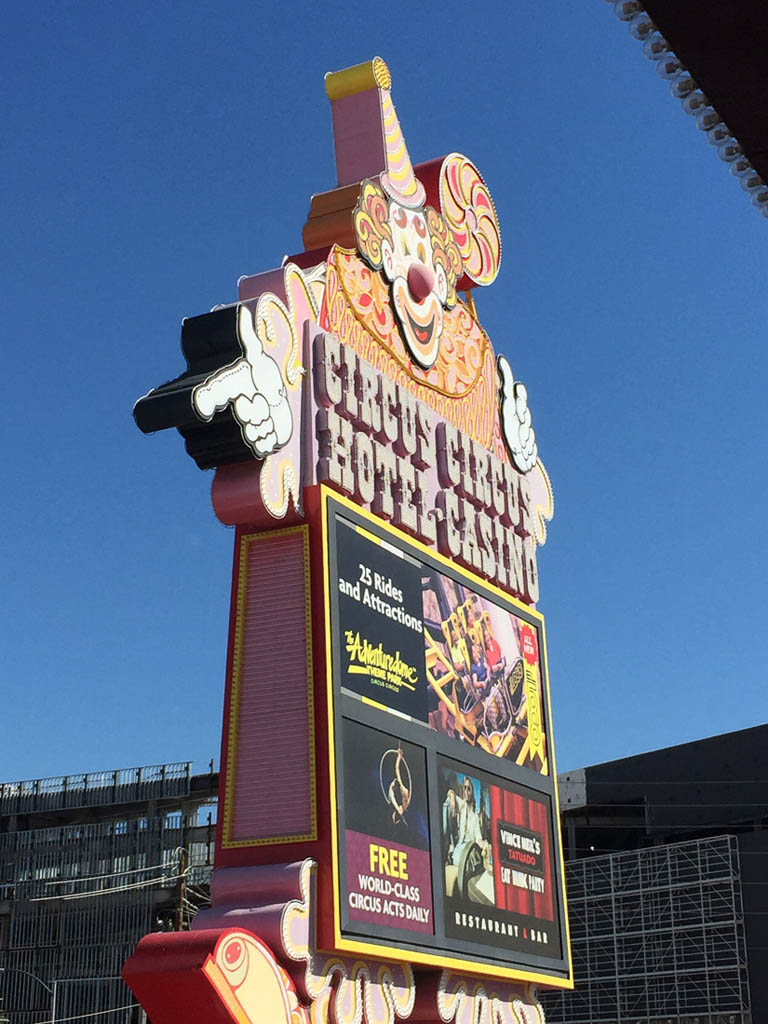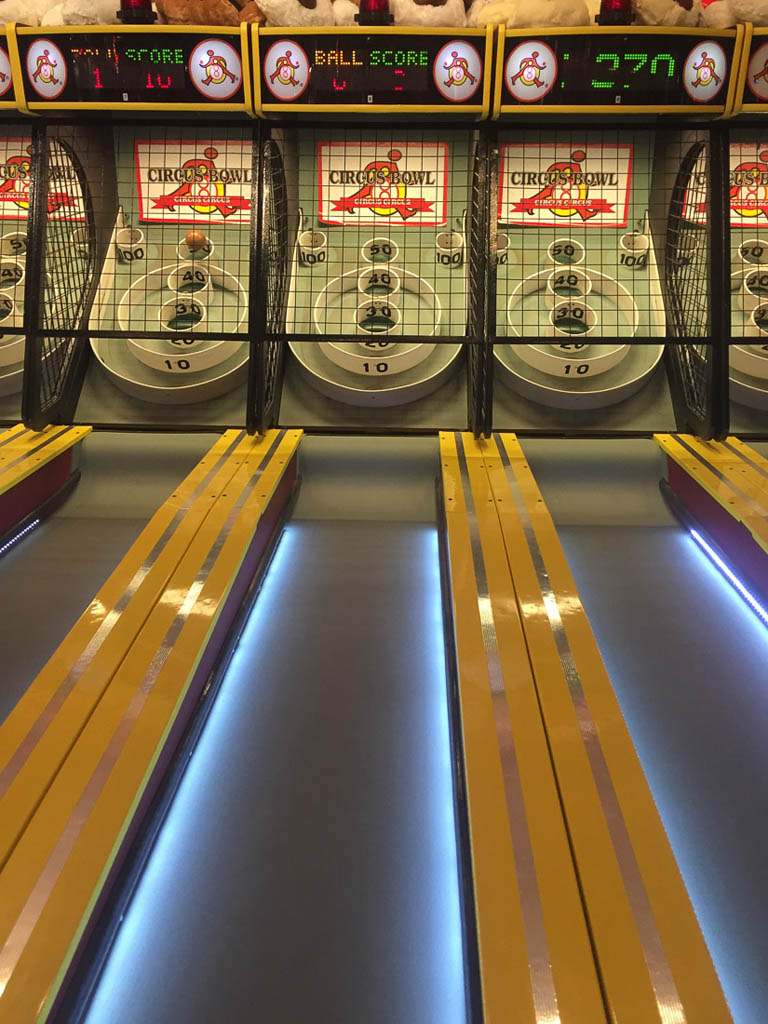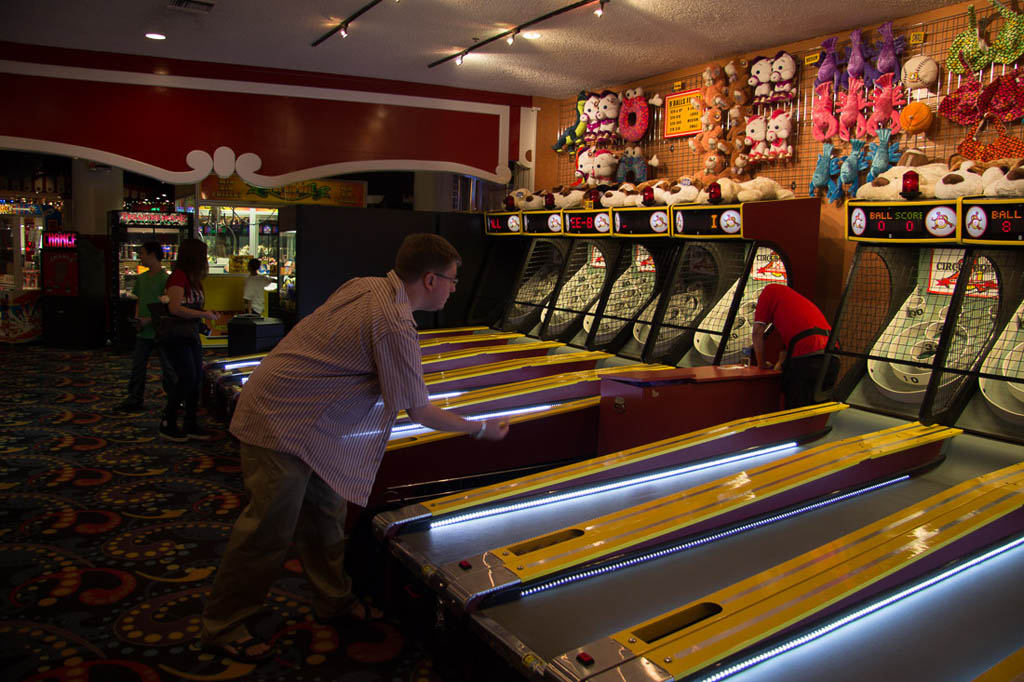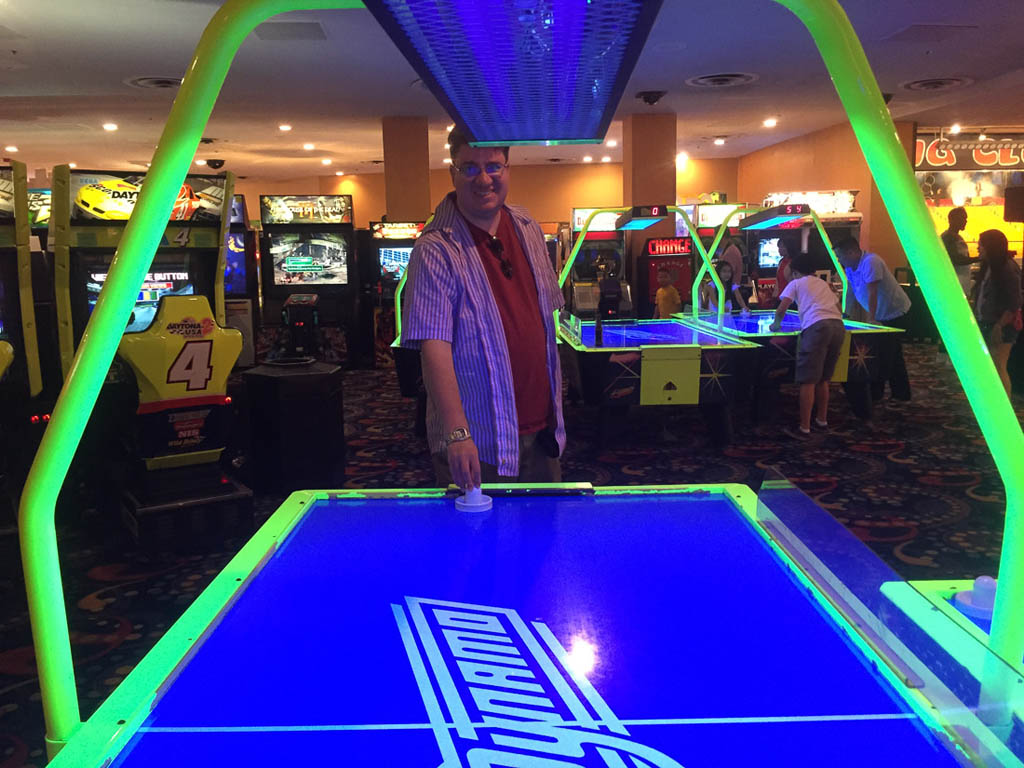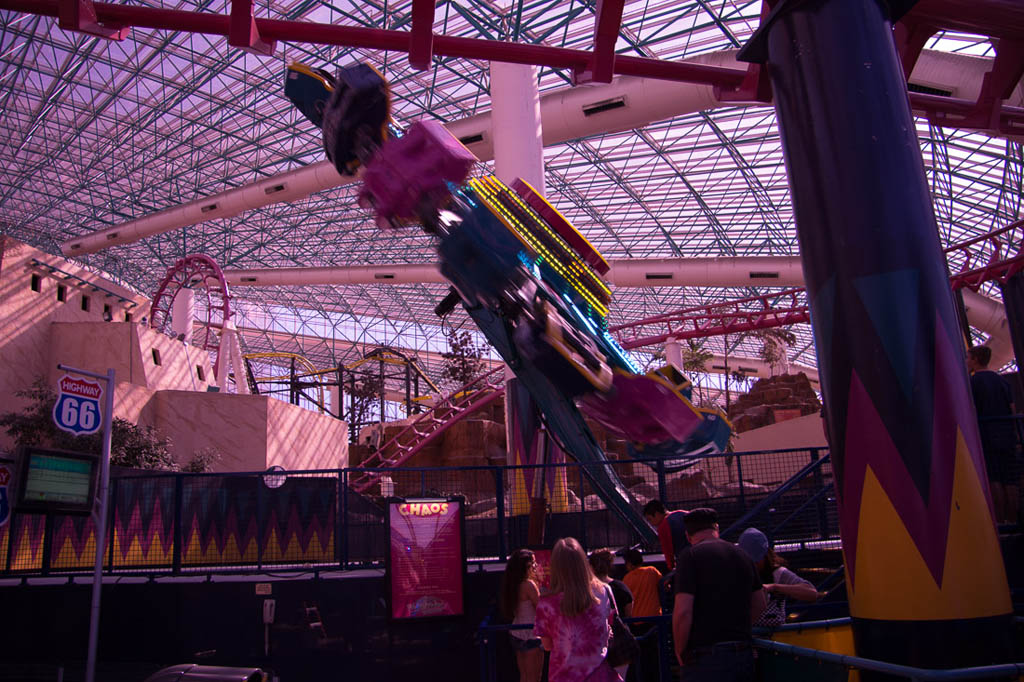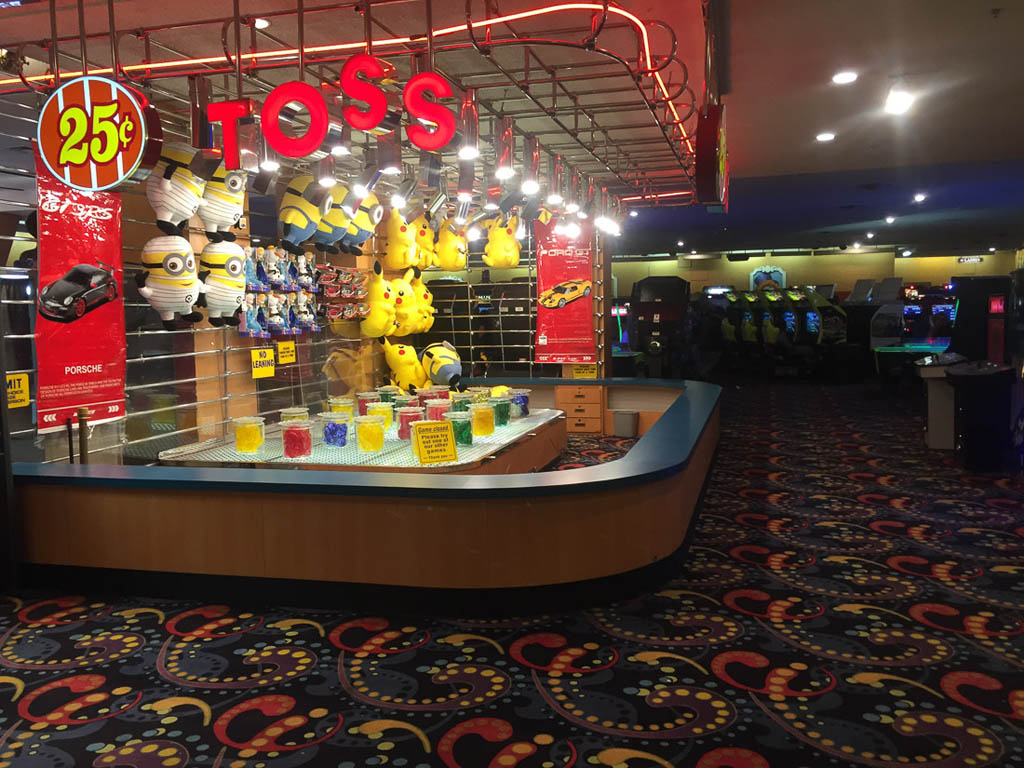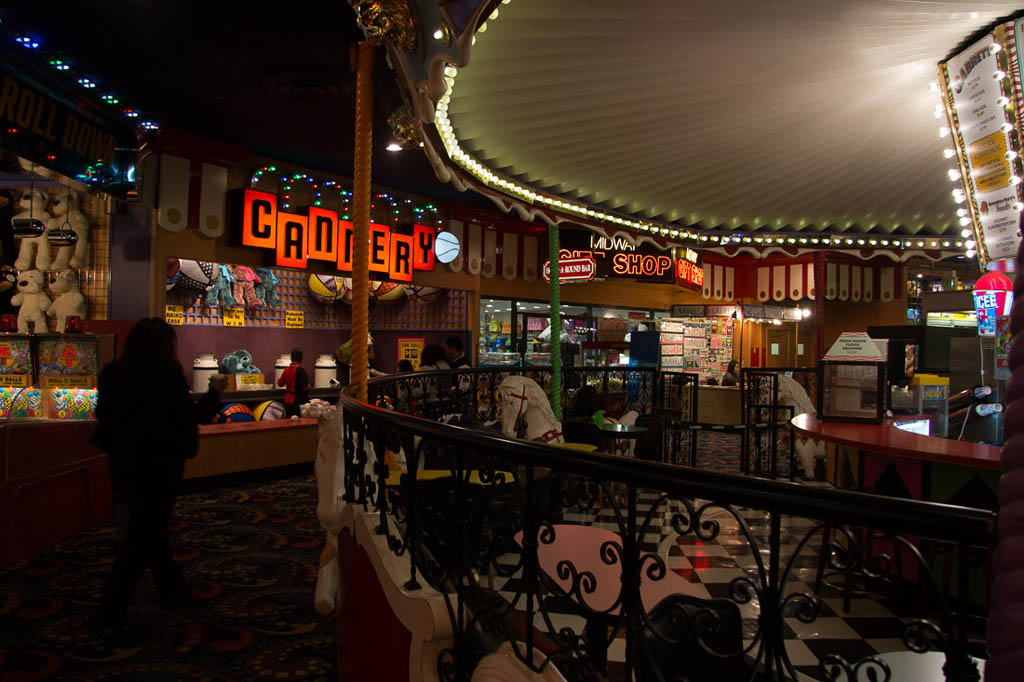 And that was it! We certainly crammed a lot into our three night, last minute trip to Las Vegas last year!